JR Ginex-Orinion: How CamScanner has Saved a Teacher's Behind
Mar. 23rd, 2017 Camscanner Blog,User Stories
I thought I'd start talking about iOS apps that are really helping me become more efficient with my time and be a better teacher. I can't tell you how many times CamScanner has saved my behind, and how helpful it has been to document, organize, and share student work.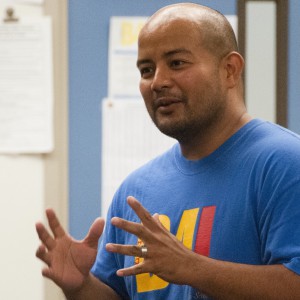 I've had the free version of CamScanner on my iPhone for over a year now. Most times, I use it to send faxes when I need to, or quickly convert handouts into PDF's or Google Docs for later editing. The new updates help with organizing digital captures with preset categories. You also have the option of creating your own categories.
Ok. Quick story on how CamScanner saved me today.
I was giving a final exam, and I realized that the copy machine didn't reproduce the final correctly. I was missing 2 pages from one of the versions. The final exam was on my iMac at home and I was having trouble accessing it via Return to my Mac. In 5 minutes, I was able to use CamScanner to take pictures of both missing pages, upload them to Google Drive, print out enough copies of each, and staple them to the problem version before the students started taking it. The other option was to run to the copy machine (which of course is all the way across the school), redo the copies, run back and take 15 minutes off their test time.
Here's the best part: CamScanner now has free upgrades to the Pro Version with .edu accounts for teachers and students. I can't thank this app enough for taking care of me when I'm in a bind. I would have gladly paid for the Pro Version for how much this has helped me this past year.